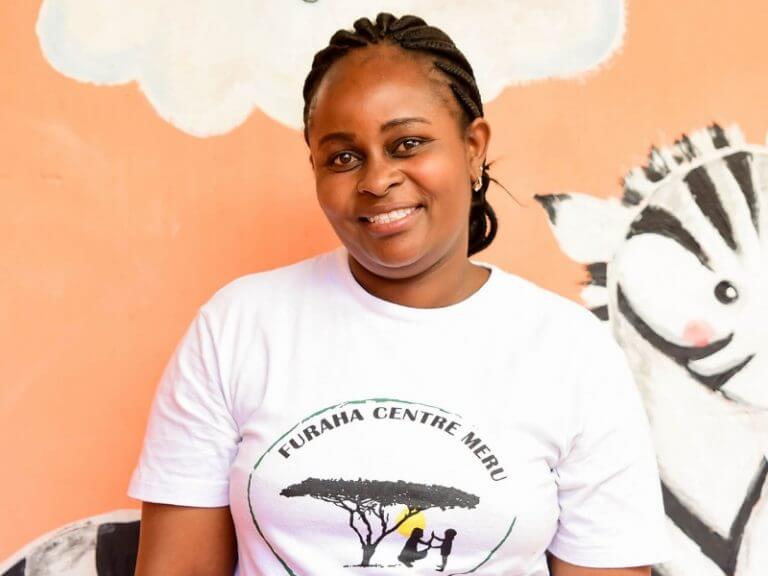 Ruth is one of our team leader in caregivers.
She has been working with us since the establishment of the Furaha Center in April 2016. Despite the lack of a specific education in this direction, Ruth has a huge heart loving disabled children. Her hobby is improvising toys for children ;-), meeting new people, singing, listening to music, gospel, reading motivational books.
Has the unusual ability to organize activities with children.
She loves being with disabled children, especially with children with cerebral palsy and autism being looked after by the Furaha Centre.